York Bankruptcy Lawyer
Fight Debt and Protect Your Home From Foreclosure
Without much warning, anyone can find themselves under the burden of overwhelming debt. Even with careful financial planning, an unexpected life event like a serious injury with steep medical bills can drain your finances.
When you are living with deep debt and don't know what to do, call (717) 559-0271 to talk to our bankruptcy attorney in York. At Dethlefs Pykosh & Murphy, we can look over your financial situation to determine which type of bankruptcy you would qualify for, and how you can best file to regain control of your finances while protecting as many of your assets as possible. We can help you decide if Chapter 7, Chapter 13, or Chapter 11 bankruptcy will be right for you.
What Are the Benefits of Filing for Bankruptcy?
For the most part, bankruptcy gets an unfair reputation. People assume it is a negative process that leaves them with next to nothing. In reality, bankruptcy can be a great, freeing experience that clears away debt without risking much of your property.
Benefits of filing for bankruptcy include, but are not limited to:
Debt discharge:

 

The most obvious benefit of a successful bankruptcy filing is the discharge of your unsecured debts. Depending on the type of bankruptcy you choose, the extent of your debt, and the health of your income, you may be able to discharge some, most, or all of your debt with one filing.
Automatic stay:

 

When you file for bankruptcy in court, the court will issue an automatic stay on your financial accounts and for your properties. The automatic stay essentially tells creditors that they must cease and desist all actions against you, or else face legal consequences. Lasting until your bankruptcy case is concluded or the court removes it, automatic stays prevent wage garnishment, prohibit collection agencies from contacting, halt foreclosures, and more.
Exemptions:

 

You can hold onto property of certain types and of certain values through your bankruptcy thanks to bankruptcy exemptions. For example, you might be able to keep your car and home, even if you are under significant debt. Pennsylvania has its own set of bankruptcy exemptions, but there are also federal exemptions you might want to choose instead.
Peace of mind:

 

Perhaps most importantly, bankruptcy filings can give you real peace of mind, especially thanks to automatic stays. With the guidance of our York bankruptcy attorney, you can navigate bankruptcy confidently and know that you have a real chance at a debt-free tomorrow.
Which Bankruptcy is Right For You?
Most bankruptcies are filed under either Chapter 7 or Chapter 13. If your household's income is lower than the state's median for a household of your size, you can qualify for Chapter 7 bankruptcy under the Means Test. Otherwise, you would typically apply for a Chapter 13. Our York bankruptcy attorneys also assist businesses with filing for Chapter 11 bankruptcy.
Chapter 7

 

– Also known as a "liquidation bankruptcy," this allows you to liquidate nonexempt assets to discharge your unsecured debts
Chapter 13

 

– Also known as "reorganization bankruptcy," this allows you to create a two to five year repayment plan for your existing debts
Chapter 11

 

– This form of bankruptcy is typically filed by corporations or individuals who are ineligible for Chapter 7 or 13. This gives the bankruptcy court control of the financial decisions of the filer while the debtor creates a debt reorganization plan.
Losing Your Home? Choose a Skilled York Foreclosure Lawyer.
If you wish to stay in your home throughout the process and even in the future, filing for Chapter 13 bankruptcy can be a solution. Not only could Chapter 13 allow you to pay off any arrearages throughout a repayment plan, but you could also potentially avoid having to pay your second or third mortgage.
Our York foreclosure attorney can provide you with experienced and personalized legal solutions. Before deciding to file for bankruptcy, we can find other measures to stop foreclosure. Let us help you save your home and get you back financially on the right track.
Common Defenses Against Foreclosure
If you are about to lose your home because you have missed your mortgage payments, do not hesitate to reach out to our foreclosure attorneys in York. We have a thorough understanding of the process and can help find the best options to fight against it.
Here are some common defenses against foreclosure:
Remember the details about how the foreclosing party contacted you. Our attorneys can investigate what happened. If they did follow foreclosure procedures properly, you have an opportunity to fight against it.
Your situation falls under the circumstance where the foreclosure should not have started to begin with. For example, you are already making payments on a loan modification plan.
You are a servicemember on active duty.
Ask us anything about your case! We are here to help.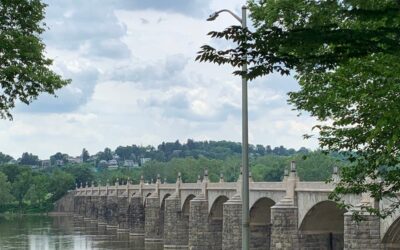 What does Bankruptcy Fresh Start Mean? According to the US Courts, over the last two years, roughly 413 thousand people filed...
read more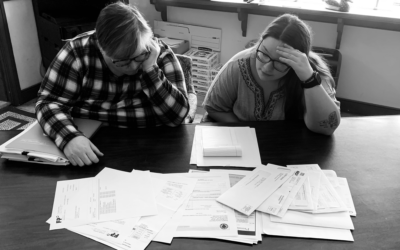 According to Ramsey Solutions, just over 55 million households  are carrying a balance on their credit cards. Luckily for you,...
read more