Personal Injury Lawyers in Camp Hill, PA
When you or a loved one are seriously hurt in an accident, you will need an experienced lawyer on your side to help you. Whether injured in a car crash, truck accident, motorcycle accident, pedestrian accident, slip and fall or in a work accident, you will have many things to worry about. Working with the right attorney should not be one of those worries. You will need someone who knows how to get you through the process while asserting and protecting YOUR rights.
Why Hire Dethlefs Pykosh & Murphy?
We will provide you sound legal guidance, gained through decades of legal experience. Unlike other firms, we don't believe in exorbitant hourly fees that leave you guessing what your legal counsel will end up costing at the end of your legal case process. We offer FREE initial consultations.  There is NO fee until there has been a recovery, whether by a jury verdict or settlement.
Personal Injury Cases We Handle
Have you or a loved one been personally injured? We handle the following personal injury cases and can help you through these difficult times.
Auto Accidents

Motorcycle Accidents

Truck Accidents

Bus Accidents

Pedestrian Accidents

Lyft Accidents

Uber Accidents

Personal Injuries

Work Injuries

Construction Accidents

Dog Bite Injuries & Scars

Slip & Fall

Serious Injuries

Catastrophic Injuries

Traumatic Brain Injuries

Spinal Cord Injuries

Wrongful Death
Frequently Asked Questions
Dethlefs Pykosh & Murphy have collected commonly asked questions from personal injury clients to share with you. This effort below is to help you gain a better understanding of what you may need to know before making a decision to seek legal guidance. As always, we are here to serve you. Can't find what you are looking for? Contact us for your free, no obligation consultation meeting.
Should I get "Limited Tort" or "Full Tort" insurance coverage?
It is ALWAYS better to chose FULL TORT to protect you and your family.
When you purchase your own auto insurance, people often seek "Full Coverage" not knowing what they are purchasing. Insurance selection can be complicated and frustrating.
Full Coverage refers to the minimum coverage that you must have to legally operate you car. This may include collision coverage to repair damage to the vehicle. Full coverage may legally allow you onto the road, but it doesn't protect you if you are injured in an accident. You will be offered a selection of either Full or Limited Tort. This selection will determine whether you can recover for injuries when someone causes an accident which you are involved.
Full Tort means full rights. Limited Tort gives you limited rights to legally pursue damages when you are injured in an accident that was someone else's fault. Limited Tort fees are cheaper than Full Tort, but you MAY NOT sue the driver who caused your injuries for the pain, suffering and loss of quality of life they caused, unless it is deemed that you had a serious impairment of body function.
Learn more by viewing our blog, Full Tort vs. Limited Tort or by scheduling your FREE consultation to discuss your insurance coverages.
When injured in a motor vehicle accident that was not my fault, why should I call a lawyer?
The law allows you to recover damages to compensate you for your injuries. This is the way the law seeks to address the disruption to your life that the other driver caused. This means that the negligent driver must pay for the harm they caused. There are two forms of damages that can be awarded by a court:
1. Economic – referring to such items as wage loss, bills incurred, etc.
2. Non-Economic- the pain suffering and loss of life's pleasures and enjoyment while injured
An experienced personal injury attorney will navigate you through the process. The attorney will contact the adverse insurance company, collect all the important records, negotiate the value of the case, draft and file all legal papers and try to get the matter settled in the best terms for the client. If the case does not settle, the lawyer will present your case to the jury in court. The lawyer will try to maximize the calculation for the sum of money awarded to address your pain and suffering. If you do not file your claim within the appropriate time, you can risk losing the ability to sue. It is important to consult a personal injury lawyer as soon as possible. At Dethlefs Pykosh & Murphy we're here to help you. We will be with you every step of the way and will work to get you the best settlement offer possible. If your case goes to trial, we will use our decades of experience to win your case and to get you back to your normal life.
Ask us anything about your case! We are here to help.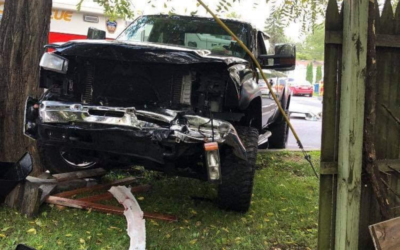 When purchasing your own auto insurance, people often seek "Full Coverage" not knowing what they are purchasing. Insurance...
read more