Trusted Lawyers for Your Chapter 13 Case
Are you considering filing for bankruptcy? There are various chapters of the U.S. Bankruptcy Code under which you may qualify to file bankruptcy. Having an attorney on your side can help determine which chapter is right for your unique situation, since each has its pros and cons.
Chapter 13 bankruptcy sometimes involves debt repayment, whereas Chapter 7 does not. Both Chapter 7 and Chapter 13 bankruptcy discharge debt. If you have reached the point where bankruptcy is your best option, determine which type of bankruptcy is appropriate for your total financial picture through a conversation with an experienced bankruptcy lawyer from Dethlefs, Pykosh & Murphy Law.
Bankruptcy Can Happen to Anyone
If you are falling behind on your mortgage or car payments despite your best efforts, there is no need to feel ashamed. It is important to know that you are not alone in this situation. Each year, thousands of people find themselves struggling to make ends meet. Having the right attorney on your side can help you come out of your bankruptcy with a fresh slate and the ability to rebuild your credit and financial security.
Chapter 13 Debt Relief & Foreclosure Defense
Assuming that Chapter 13 bankruptcy is your path to debt relief, you will make regular payments to the court for a period of 3 to 5 years. Please keep in mind that each person's situation is unique, which is why it is important to speak with an experienced bankruptcy lawyer from our firm prior to making any final decisions regarding your case.
Reasons to File Chapter 13 Bankruptcy
Paying to keep nonexempt property
Earning enough income to accumulate disposable income
At the end of the bankruptcy whatever unsecured debt remains is discharged.
Contact Dethlefs, Pykosh & Murphy Law today!
At the law offices of Dethlefs, Pykosh & Murphy Law, we are well-qualified to help you select which type of bankruptcy best suits your needs. Get back on solid financial footing by filing for Chapter 13.
Get started today! Contact our office at (717) 559-0271 to speak with a trusted Chapter 13 attorney about your debt. We serve clients in Camp Hill, York, Chambersburg, and Carlisle
Ask us anything about your case! We are here to help.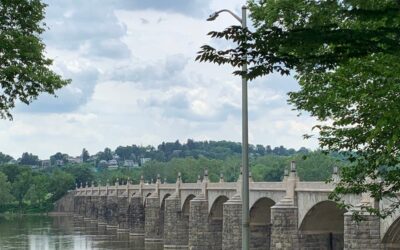 What does Bankruptcy Fresh Start Mean? According to the US Courts, over the last two years, roughly 413 thousand people filed...
read more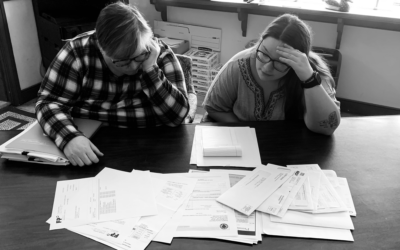 According to Ramsey Solutions, just over 55 million households  are carrying a balance on their credit cards. Luckily for you,...
read more