Harrisburg Debt Collection Abuse Lawyers
Dethlefs, Pykosh & Murphy Law: We Are Here to Protect You
Consumer Rights laws control what debt collectors can do and say in their attempt to collect. We can advise you of your rights under the law; we can teach you what creditors may and may not do and how you can most effectively respond. When they step over the line, we can help you assert your rights to freedom from debt collection abuse in court.
Creditors Hounding You? The Law is on Your Side!
There are a number of state and federal laws that regulate the activities of debt collectors. Most people don't understand the extent of their rights when it comes to debt collection. While most are aware that collectors cannot abuse them via the phone or writing, they often don't understand the extent of their legal rights when it comes to debt collection. The attorneys at Dethlefs, Pykosh & Murphy Law are experienced in identifying and stopping debt collection abuse and are available to assist you.
What Debt Collectors Can and Cannot Do
It's important to distinguish what creditors and collectors are allowed to do when attempting to collect on a debt.
Unless you request otherwise, debt collectors can:
Contact you through email, fax, mobile phone, and regular mail
Call you at a reasonable time within your time zone
Call your boss, friends, and family, but can't say they're calling to collect on a debt, nor can they call the same person more than once
Call you at work
If you do not wish to be contacted through any of these methods, you can send a written letter to the collector or creditor in question. If you dispute the debt, collectors also must stop contcting you while the claim is investigated. Additionally, when you file for bankruptcy, creditors and collectors must legally cease all collection efforts.
Importantly, collectors are prohibited from doing the following in their collection efforts:
Calling you outside of a reasonable time within your timezone
Calling you numerous times a day
Threatening you, whether with violence, with legal action they do not fully intend, or with publishing information about your debt outside of a credit reporting agency
Asking for more money than what you actually owe
The state of Virginia also has a criminal statute prohibiting collectors from imitating a legal process in their collection efforts, such as sending a false warrant, court order, judgment, or lien.
You Have the Right to Sue as a Consumer
If a debt collector has violated your rights afforded to you by the Fair Debt Collection Practices Act (FDCPA), you are eligible to file a lawsuit.
You are entitled to seek recovery for:
Actual damages
Statutory damages of up to $1,000
Lawyer fees and costs
Claim Your Consumer Rights with Our Harrisburg & Chambersburg Bankruptcy Firm
Dethlefs, Pykosh & Murphy Law can help protect you from debt collection abuse. Contact one of our debt collection abuse attorneys with your credit collection concerns. Consider filing bankruptcy as a means to bring creditor harassment to a halt while you move forward to debt relief that will truly work.
We can help put a stop to creditor harassment. Call us today for your free case evaluation. We can help residents of Harrisburg, York, and Chambersburg.
Ask us anything about your case! We are here to help.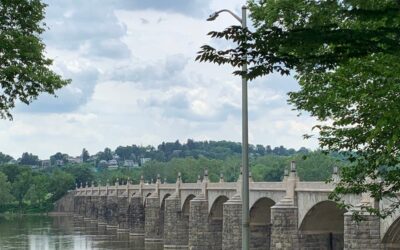 Debts are piling up. Employees are stressed. The business just doesn't seem to be working. You have a plan to fix things and...
read more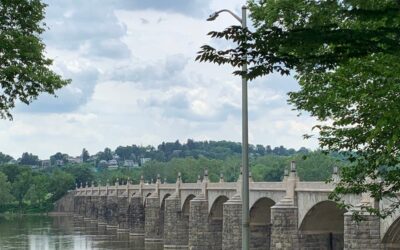 What does Bankruptcy Fresh Start Mean? According to the US Courts, over the last two years, roughly 413 thousand people filed...
read more